This is an easy pick. While I liked The Sunken Cathedral, I was shaken to the bone by Farthing. In a good way. Reading an alt-history where England made peace with Nazi Germany was terrifying in its examination of how the horrors could be extended, and what happens when good people are faced with impossible decisions, and not-so-good ones with power lingering just out of their reach. Kate Walbert's book was interesting, but can't hold a candle to Jo Walton's.
Winner: Farthing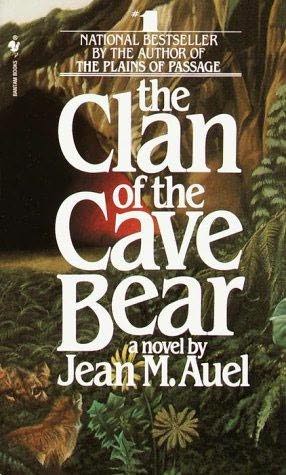 I can't say I loved either of these. Neither really struck me in that way that makes me evangelical about a book. So it comes down to which of the two I liked more, and that's easy enough. I may not have connected emotionally with The City and the Stars, but it was stronger than my connection to Jean M. Auel's Neanderthals. There was just a little too much of a Mary Sue about Ayla, and after having been primed by others for Neanderthal sex, having it only be present in an ugly nonconsensual way...let's just stay with the science fiction, okay?
Winner: The City and the Stars
I actually quite enjoyed Hawksbill Station, with Silverberg's examination of isolation and political exile of the most extreme kind. But for sheer enjoyment, it's hard to match Andy Weir's The Martian. It's not great literature. There's not a ton of depth. However, for what it is, it is great - a fun thrill-ride of whether or not this astronaut can survive on Mars, with plenty of humour thrown in, it's hard to beat "Rich Purnell is a steely-eyed missile man," NASA and astronauts and people coming together to try to work a problem? Sign me up.
Winner: The Martian
Both of these are fairly light reads, but I have to admit that I've never connected with Carriger's series. I spend half my time enjoying it, half my time irritated. Cline's book is certainly not perfect, but there's a certain joy about it that appealed to me, a celebration of 80s culture, some of which I recognized, some of which I didn't. (I was alive at the right time, but we didn't have a TV.Of the two, this round definitely goes to Cline.
Winner: Ready Player One
This seems like it should be an easy pick, right? A first novel, with a few classic first-novel-problems, up against one of the deities of Canadian literature. In a book readily acclaimed, no less. You know what, though? I'm in the mood for an upset, and despite its problems, Let Me Explain You had so much energy and heart that it's actually not even that close. Alias Grace was nowhere near my favourite Atwood, and while the flattened tone work for the main character, the ending was frankly disappointing and frustrating. I just enjoyed Annie Liontas' book more.
Winner: Let Me Explain You