This one was depressingly evil. As soon as I saw the first title, I knew whatever the second in the book of the match-up was, it was going to win. His Monkey Wife was one of my least favourite books of the year, so even though I didn't love Black Powder War, it gets through this round. Napoleonic Dragon Wars may be wearing on me, but their better than His Monkey Wife, which is pretty much about what it sounds like.
Winner: Black Powder War
That's kind of a trippy combo. Both very strange books, where morality is up-ended and things are confusing, even to those in the middle of them. (And also to the reader, but not in a bad way in either case.) The choice is easy, though. I was not engaged by the deep pessimism in Ballard's writing, and at times, intensely amused by G.K. Chesterton's story. Instead of morally bankrupt rich people, I'm more amused by a policeman's infiltration of an anarchist ring, particularly the decidedly bizarre ending. It may not make sense, but of the two, it's definitely my favourite.
Winner: The Man Who Was Thursday
Both books set in England, although slightly distant in time - one in the 1950s, the other in Victorian steampunk England, with an immortal (and partly mechanized) Queen Victoria. Although I find Mann's books diverting, there's not a lot there. And while I didn't love That Hideous Strength, the ideas are intriguing enough to get it through this round.
Also maybe I have a secret desire to pit G.K. Chesterton against C.S. Lewis.
Winner: That Hideous Strength
The Long Way Home by Louise Penny vs. Dry by Augusten Burroughs
Sorry, Augusten Burroughs. I don't want to downplay your struggles with alcoholism, and I did enjoy reading your memoir. But this is Louise Penny we're talking about. Although the first book after the wrap-up of her overarching plot was bound to be a bit of a disappointment after the culmination of so many books, this is still an excellent mystery. And, as always, she has such a keen sense of human pain. I toss that off like it's nothing, because I've said it so many times about Penny before. It's not, though. It's quite extraordinary, and make these books that would stand up against any others.
Winner: The Long Way Home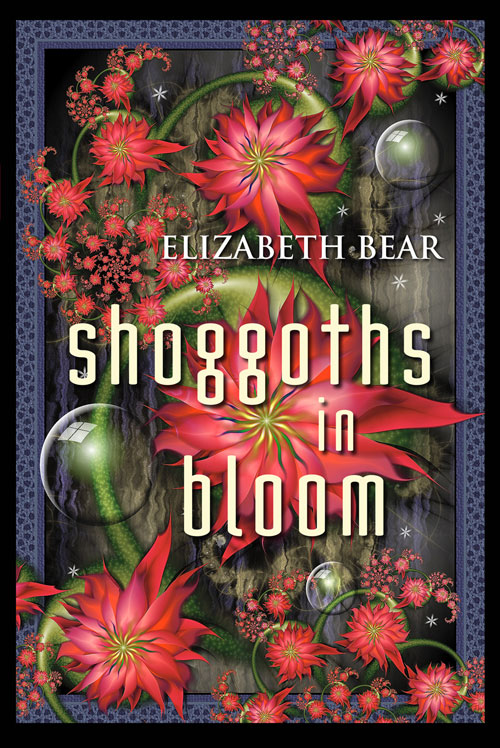 I was not a big fan of Anya Seton's historical romance, which took as its premise that Katherine couldn't possibly have been interested in anything that was going around her other than her children and lover. Yawn. In the other corner, we have a really excellent book of short stories by Elizabeth Bear, stories that often build on her existing worlds, and are as frequently like jagged pieces of glass. She puts her characters through the wringer, and I always love it.
Winner: Shoggoths in Bloom