Wow. This is a weirdly hard choice, because there's not really a good one. I didn't like either - although I guess I didn't come out of
Purity
sure that someone owed me a bunch of drinks for having read and reviewed it. Plus, Patchell-Evans' company has laid off a whole bunch of my friends in the meantime, changing my view of Goodlife not in the slightest! So Franzen, don't take this as approval. It's just that you're not as bad as meaningless exercise-speak.
Winner: Purity
This is a slightly more difficult contest, but not a terrible one. I liked both books, without falling love with either. Although Westerfeld's crew of young superheroes were fun, I think I'm going to give this one to Vinge. There were more idea per square inch, and some interesting twists and turns when you look at old age and new technology.
Winner: Rainbow's End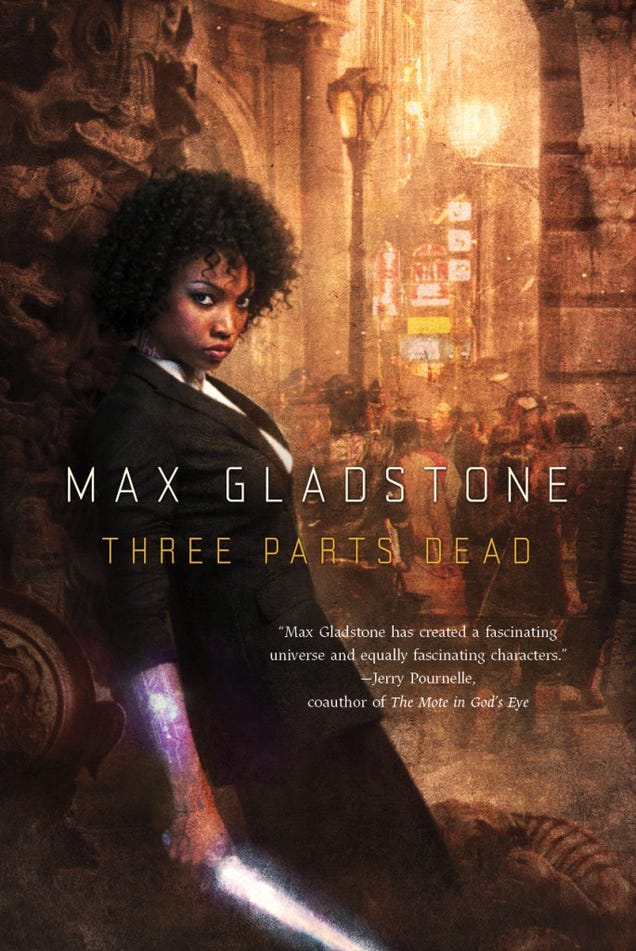 Life After Life by Kate Atkinson vs. Three Parts Dead by Max Gladstone
This match-up, on the other hand, makes me frown. There's no doubt in my mind which book wins, but the problem is that I'm very fond of the other book too. Up against many of the other books in this first round, Max Gladstone's particular blend of fantasy and the law would definitely have won. Unfortunately for the main character, Tara, she's up against a book that I was nearly breathless with anticipation to get back to every day until I finished it. Life After Life is just purely a masterpiece.
Winner: Life After Life
Redeployment by Phil Klay vs. Everything I Never Told You by Celeste Ng
However, Life After Life wasn't the only masterpiece I read in fairly short order. Right after I read Kate Atkinson's book, my next lunchtime read was Everything I Never Told You, and it similarly blew my mind. I really enjoyed Phil Klay's short stories, and many of them were moving and challenging. But they can't compare to what Ng achieves with her first novel.
Winner: Everything I Never Told You
The Last Theorem by Arthur C. Clarke and Frederik Pohl vs.
2001: A Space Odyssey by Arthur C. Clarke
It seems oddly fitting that in the end, Arthur C. Clarke goes up against himself. Even if I have to reluctantly admit I didn't really like either of these that much. But of the two, at least 2001 has a full story to it, while The Last Theorem tries very hard to avoid any of the major plot points going on around the characters.