Interesting choice. Mainstream fiction vs. genre fiction, and most of the time, genre fiction would win. I just enjoy it in a different way. But not in this case. I liked The Diamond Age well enough, but Rohinton Mistry's huge brick of a book utterly gobsmacked me. It was sometimes difficult to read, but always indelible. It has stayed with me vividly all year, and I can't say the same about Neal Stephenson's book.
Winner: A Fine Balance
Sorry, Lois McMaster Bujold. You know I love your books. Very, very much. And I enjoyed The Curse of Chalion quite a lot. It's just that The Magicians was one of those books that knocked me on my ass, and most of a year later, I'm still recovering. There's no question. I love Narnia. I love Harry Potter. And a grown-up take on the two, with beautiful writing and complex characters? It's like it was written just for me. And a lot of other people.
Winner: The Magicians
You know what? I really wasn't enthralled with the book version of The Princess Bride. Maybe it's just having seen the movie too many times, but it wasn't something I felt deeply connected to, or added anything to the experience. In comparison, I thoroughly enjoyed Elizabeth Bear's Scardown. I'm a huge Jenny Casey fan. Easy battle.
Winner: Scardown
Adulthood Rites by Octavia Butler vs. Bad Feminist by Roxane Gay
It was totally by accident that we ended up with two of the only black female authors I read last year (not a great record, Megan) up against each other in the second round. Well, damn. On the other hand, it's an easy choice. I am such a huge Octavia Butler fan, and Adulthood Rites is the book in the middle that suckers you into feeling more comfortable before she hits you with the deep unsettling nature of the third. In contrast, while I liked the essays in Bad Feminist, it's just not on this level.
Winner: Adulthood Rites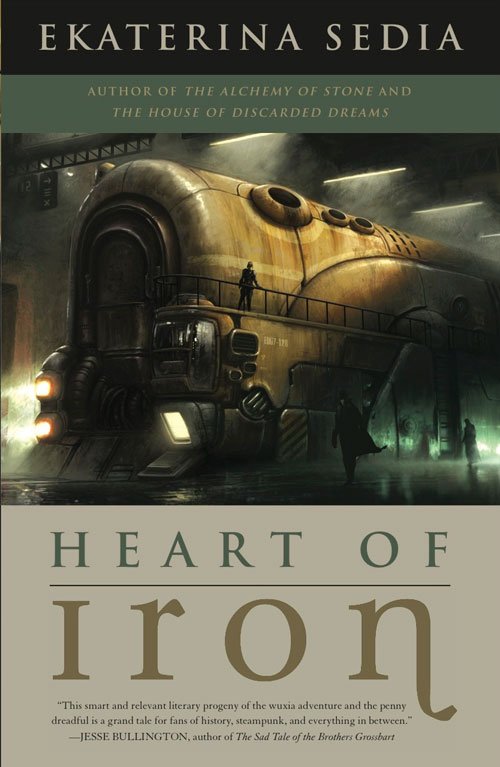 Ooh, sorry Heart of Iron. You got through the first round because I didn't like the other book more, but here you come up against a book I purely loved. Haroun and the Sea of Stories hit all my sweet spots, with its playful story, fantastical elements, and rootedness in Indian politics. It's an easy choice, I'm afraid.
Winner: Haroun and the Sea of Stories