And we arrive at Round Three! Things should start to go faster now, and the decisions more difficult.
Now this is a decision I feel guilty making. I was struck hard by A Fine Balance, and it's probably a more "important" book. It's a difficult choice to make. But in the end, I just purely loved The Magicians too much to not pick it. The prose, the themes, the characters, it was all just truly mindblowing. Quentin might be a difficult protagonist to like, but the book isn't hard to love.
Winner: The Magicians
Also a difficult choice, between two female science fiction authors I really enjoy. Scardown made me cry. Adulthood Rites made me uncomfortable. Which wins out? On one side, we have Jenny Casey, a truly indelible protagonist. In Adulthood Rites, we have one of the first generation of human/alien hybrids, who ends up advocating for the rights of the humans. It's such a hard pick. And the reasons I'm making the choice I'm going to are largely because a) I know there are other Elizabeth Bear books left in this competition, and b) I know how the next match-up is going to end. Which isn't to say Adulthood Rites doesn't deserve to win. It does. It's just a close enough battle that factors like that matter.
Winner: Adulthood Rites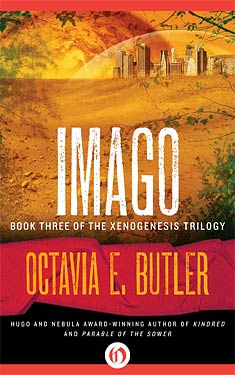 Second battle with Octavia Butler in a row, which should suggest how very good she is, and how indelible her books are. Imago was perhaps the most unsettling of the three in this series. That's a good reason to put it through to the next round, but then we come to the part where the other book is by Salman Rushdie, and utterly delighted me from beginning to end. It didn't touch me as deeply as the next book in the same world, but it was pretty close.
Winner: Haroun and the Sea of Stories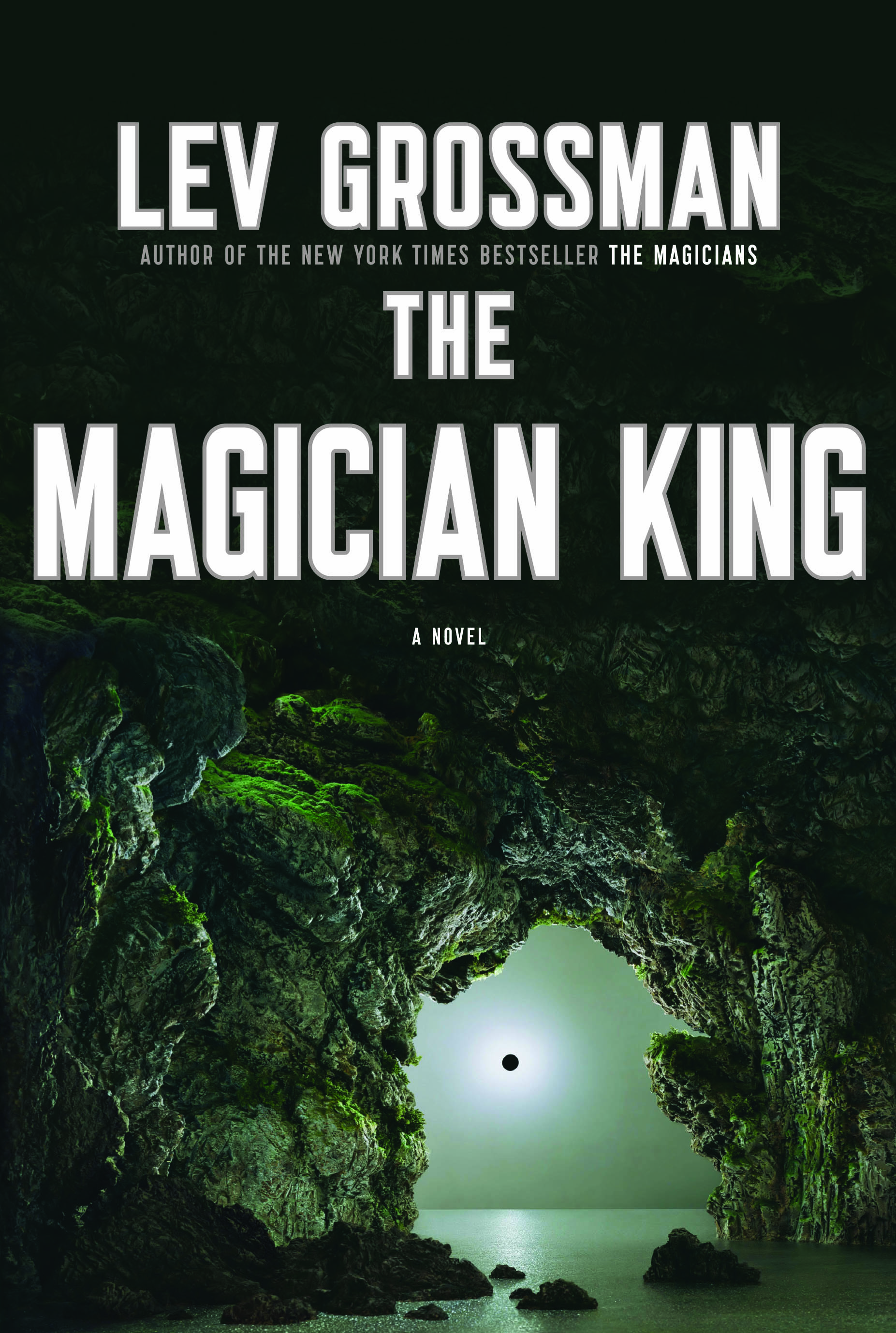 The Magician King by Lev Grossman vs.
In the Cities of Coin and Spice by Catherynne Valente
It feels weird to put two books by the same author through in one set of match-ups, but there's really no choice here. As much as I love Catherynne Valente's writing (and I do!), I found The Orphan's Tales, both volumes, difficult to keep a hold of, even while I was reading them. And in The Magician King, there's a plotline I struggled with for a long time before deciding I liked it quite a lot, and a line of dialogue that still takes my breath away. I rarely remember direct quotes, so that's saying something.
Winner: The Magician King
Telempath by Spider Robinson vs. The Bone Clocks by David Mitchell
Oh, wow. Am I really going to desert my favourite author here? Yes, but mostly because I really have read Telempath many times, and I'm not even sure it's anywhere near his best. While I wasn't as enthralled with The Bone Clocks as I was with Cloud Atlas, subsequent David Mitchell books have reframed it in such a way that I am absolutely dying to read it again. Given that, this round goes to Mitchell.
Winner: The Bone Clocks