We're almost at the end! By the time the week is over, I'll be done this particular trek through all the books I've read last year, and will come up with a Top Ten list. It only took me till mid-February. With that in mind, let's get started....
This is a hard one, two of the three books I pretty much knew would be here at the end of the battle waiting. It's the first time they've faced off against each other. Both of these books were indelibly part of my last year, I would urge people to read both. They have difficult and intense things to say, and they swept me away. However, I have to choose. And it's because of the way he incorporated the Narnia books in an amazing way that I'll give this battle to Lev Grossman
Winner: The Magicians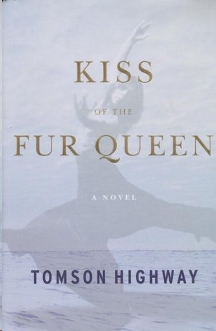 This is a less difficult decision, even though The Kiss of the Fur Queen is a great book, and you should all read it. It is not, however, quite as amazingly mindblowing as Written on the Body. Almost every page had a line that made me want to grab whoever was around and read it to them. It's something else, definitely one of the best books I read last year.
Winner: Written on the Body